PITTSBURGH — When Dan Rooney was born in 1932, there was no professional football team in Pittsburgh. But one year later, the Pirates Football Club, which is what the Steelers were called then, took the field for the first time.
It didn't take long for Dan Rooney to get involved in his father Art's business.
"I started to go to the training camp with my father when I was five," Rooney said. "I started to work out as a ball boy, a water boy, Jock Sutherland was the coach, and I learned a lot from him."
Rooney got married and graduated from Duquesne University with an accounting degree, but neither accounting nor football were his first choice.
"I really wanted to be an architect when I was in high school," he said.
Rooney did get involved with the Steelers, working first with player personnel. He soon joined his dad managing the team.
In the 1960s, he fought against horseshoe-shaped designs for Three Rivers Stadium that would have favored baseball.
However, Rooney and his dad didn't always see eye-to-eye. Dan Rooney didn't want to move to the new American Football Conference during the 1970 AFL-NFL merger.
"I was terribly against it," Rooney said. "I thought this was a terrible thing. I was part of the wars where we were trying to keep our players, trying to get players out of college."
In 1975, Rooney became team president. His NFL accomplishments since taking the reins are legendary. He has chaired several committees, taken the lead on ending a players' strike and helped in the creation of the salary cap in 1993. He also created the "Rooney Rule" which resulted in minorities getting more chance to coach in the NFL.
TRENDING NOW:
On the field, Rooney is the head of a team that won six Super Bowls, more than any other. He remembered his father when he became part of just the second father-son combination to be elected to the Pro Football Hall of Fame in 2000.
"My father is one of the early men who did everything to make the NFL succeed," Rooney said. "It is special to join him here."
Rooney could be tough when he had to, like when he bargained for a new stadium and the possibility the Steelers could leave Pittsburgh.
VIDEO: Photos of Dan Rooney with Channel 11's Alby Oxenreiter
VIDEO: RAW: Jerome Bettis on passing of Dan Rooney
VIDEO: Heinz Field tribute to Dan Rooney
VIDEO: Flowers and note placed at Art Rooney statue
"What we've done is to say that if this doesn't get done, we are exercising our option and all of those options will be available in two years," he said.
Of course, the Steelers stayed, and years later Rooney would fight to keep them in the family when his brothers sold their shares.
"Everybody was very congenial," Rooney said. "Our thoughts now are to move everything forward and get things worked out."
Off the field, one of Rooney's greatest loves was flying. He did have one scare when he was forced to make an emergency landing.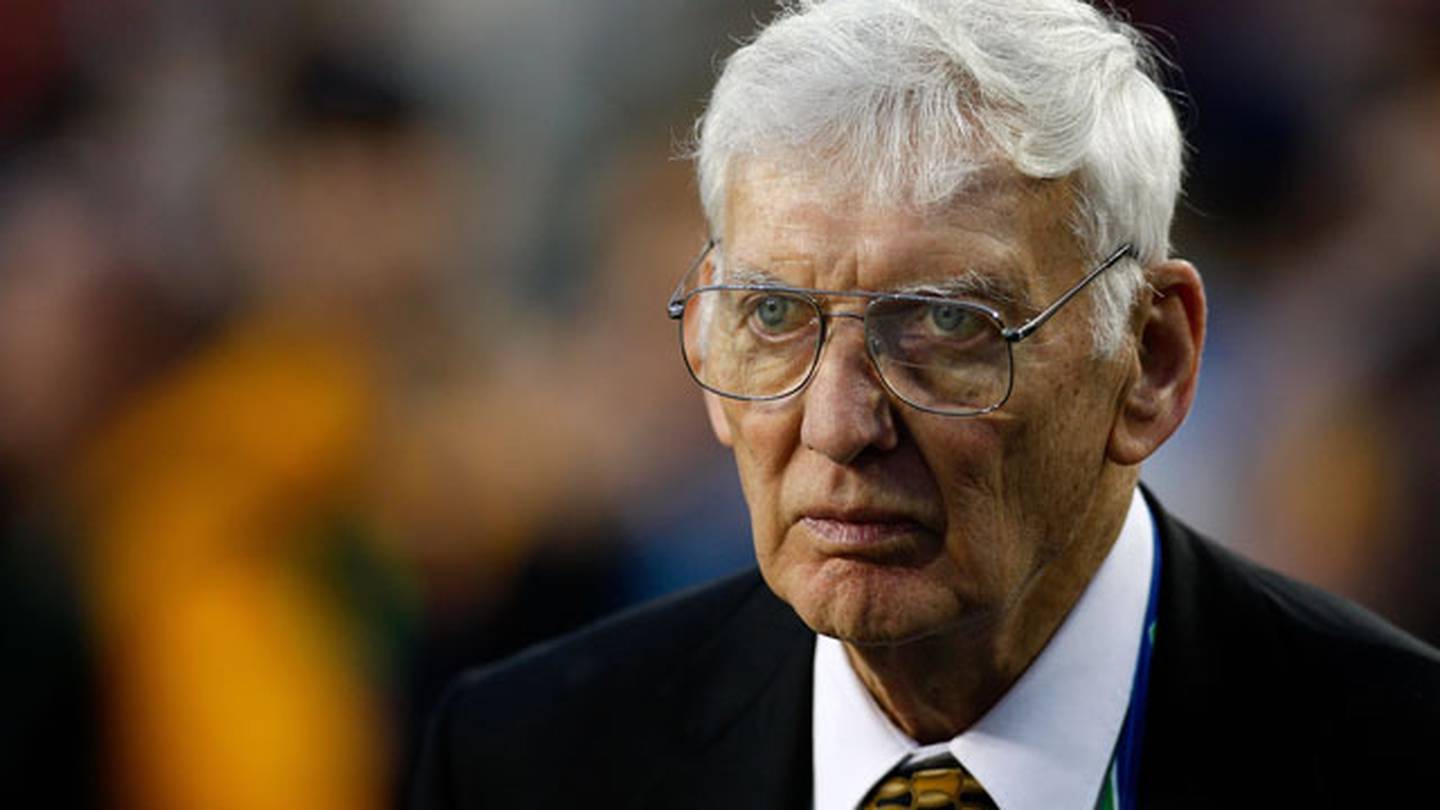 "All the electrical system entirely went out and I had to come in and I couldn't talk to the tower," he said. "So I pulled out my cellphone and called 911, and actually I got 911 in Greensburg. I told the fellow that I was having problems, I'm Dan Rooney, and he said, 'Yeah right.'"
Rooney's Irish roots were always important to him. He helped create The Ireland Fund in the 1970s and led a trip to Dublin in 1997. After making waves when he supported Barack Obama for president, Rooney was named U.S. Ambassador to Ireland.
"He and his family are as gracious and thoughtful a group of people as I know and so I know that he is just going to do an outstanding job," Obama said about the appointment.
As Dan Rooney moved to a new role, he was able to reflect on what he saw as his greatest accomplishment.
"I think it would be keeping the Steelers in Pittsburgh in a viable way, playing good football, you know, realizing the fans are why we're here," he said.
Rooney's legacy is undeniable. As part of major improvements to the team headquarters, it was renamed the UPMC Rooney Sports Complex. For Dan though, it was never about him.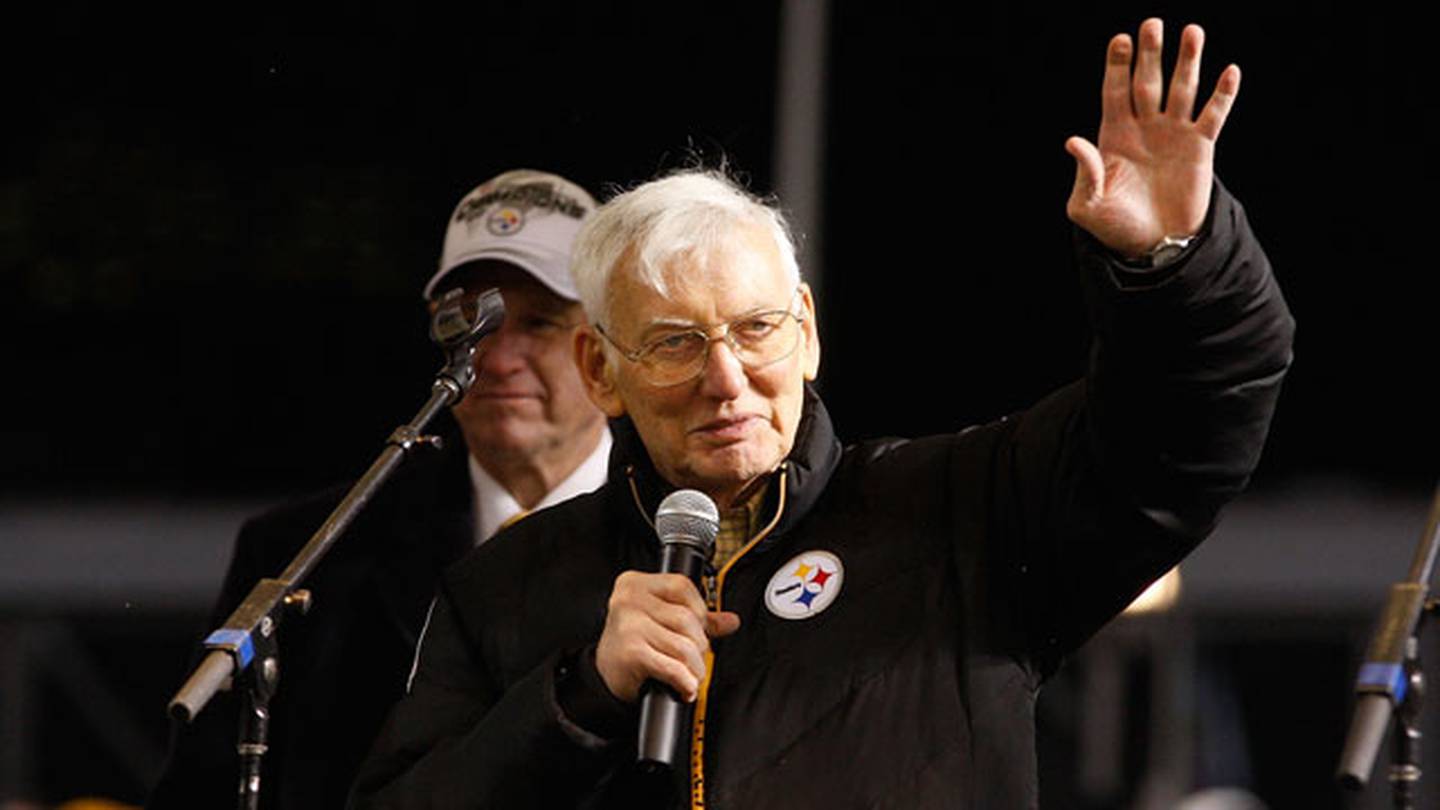 "The players are the reasons we're making these changes," he said. "We want these facilities to be the tops in the NFL."
He also recognized the importance of handing down the Rooney name from his father, through him, to his son.
"He treated everybody as people and I've tried to carry that on," he said. "I'm sure Art will carry that on after me. It's the right way to be."
With family, with football, with life, Dan Rooney was a shining example of the right way to be.
Cox Media Group