Rahmael Sal Holt, who is suspected of shooting and killing New Kensington Officer Brian Shaw, is in custody after a days-long manhunt.
"We've been investigating the case since Friday night continuously, relentlessly and eventually we were led to Rahmael Holt," said Westmoreland County District Attorney John Peck.
Police had been searching for Holt since Friday night's shooting during an attempted traffic stop. He was arrested about 5 a.m. Tuesday at a home on Ladora Way in Hazelwood after law enforcement agencies received a tip that he was there.
Update New Kensington Officer Shaw Shooting:
Holt is in custody. A presser is tentatively scheduled for 10. Thanks to everyone who called in and to the citizens of the New Kensington area who supported law enforcement efforts during this difficult time.

— Troop A Public Information Officers (@PSPTroopAPIO) November 21, 2017
In addition to Holt, seven other people were arrested -- including his mother, Sherry Holt -- on charges such as hindering apprehension.
Rahmael Holt went to his mother's home two hours after shooting, police said. Sherry Holt later told investigators she hadn't seen him. The Westmoreland County sheriff told Channel 11's Gabriella DeLuca that Holt was likely having a family meeting there about plans to turn himself in.
At Sherry Holt's home on Tuesday, several people who answered the door denied Rahmael Holt was ever there.
On Saturday, he went to a cousin's house in Duquesne, where he stayed for the weekend. His cousin, Marcel Mason, and Mason's girlfriend, Aysa Benson, also initially denied Holt stayed with them.
RELATED: Police charge pair with hindering search for Holt
"When they weren't cooperating, when they were hindering the apprehension of Mr. Holt, the decision was made that resulted in the arrests of some individuals," Peck said.
While he was there, investigators found evidence Holt bought a cell phone, which helped them pinpoint his exact location.
Authorities told Channel 11's Rick Earle that Holt went to the Ladora Way home on Monday, where he surrendered peacefully to a SWAT team at 5 a.m. Tuesday
PHOTOS: Rahmael Sal Holt, suspect in shooting death of Officer Brian Shaw 
Rahmael Holt was arraigned at Pittsburgh Municipal Court and a judge denied bond. After the arraignment, police escorted him out of the building in Shaw's handcuffs.
From Pittsburgh Municipal Court, Holt was taken to the magistrate's office in New Kensington before being booked into the Westmoreland County Prison.
The FBI's Evidence Response Team spent hours at the house in Hazelwood as the search for the gun used to shoot Shaw continues.
OFFICER SHOT
Officer Brian Shaw, 25, was shot and killed Friday night after he attempted to pull over a Jeep on Leishman Avenue in New Kensington.
According to court documents, the Jeep never stopped and Holt, who allegedly killed Shaw, fled and Shaw pursued him on foot.
Tavon Harper, who police said was driving the Jeep, took off. Holt then fired multiple shots, police said.
According to a criminal complaint, surveillance video at a home on Leishman Avenue shows Holt firing the gun, hitting Shaw.
Shaw contacted the 911 center before attempting to initiate the traffic stop and then notified them that Holt was running, the complaint said. Within moments, Shaw reported that shots were fired and he was hit.
Shaw was taken to Allegheny Valley Hospital, where he died.
Channel 11 News confirmed with multiple sources that Shaw was ambushed that night and at least one of the bullets went through a soft spot in his body armor.
"Our officers are dedicated to providing the best possible service to protect you and keep you safe. There is no better example than Officer Brian Shaw," New Kensington Police Chief James Klein said during a news conference Tuesday morning.
ARREST OF DRIVER
The driver of the Jeep involved in the shooting death of New Kensington police officer Brian Shaw was arrested on Monday. Tavon Harper, who is not the suspected shooter, is in jail on drug charges.
Police said Harper was driving the vehicle when Shaw initiated a traffic stop about 8 p.m. Friday after Harper allegedly rolled through a stop sign. The suspected shooter, Rahmael Sal Holt, was a passenger.
The Jeep never stopped, but Holt jumped out and started running, according to a criminal complaint. Harper said he clipped Holt as he drove off.
Shaw pursued Holt, who fired six shots. The confrontation was caught on surveillance video from a nearby house.
"At that time you can see a gun flash, Officer Shaw appears to be hit, stand up and then go down again," Peck said. "You can see the person he's pursuing go down the alley in a southerly direction."
Shaw was not able to return fire, police said.
On Saturday, police executed a search warrant at a home on Kenneth Avenue in New Kensington. The complaint said two bunches of stamp bags of suspected heroin were found, as well as $2,500 in cash that was on Harper.
Harper admitted to living at the home and told police during an interview that he had delivered marijuana to Holt.
FALLEN OFFICER BRIAN SHAW
Brian Shaw was with the New Kensington Police Department for less than a year.
He worked in East Deer, Frazier and Cheswick prior to working in New Kensington.
He was a 2014 graduate of the Allegheny County Police Training Academy. He worked part-time at several departments until he got his first full-time job.
Shaw was from Lower Burrell and attended Burrell High School, according to his Facebook page.
He studied criminal justice at Slippery Rock University and graduated in 2013.
REMEMBERING OFFICER SHAW
Final farewells began Monday for Officer Brian Shaw. Visitations will be held Tuesday as well at Rusiewicz Funeral Homes Inc. in Lower Burrell.
Tuesday, Nov. 21, 1 p.m. - 4 p.m.; and 6 p.m. - 8 p.m.
Rusiewicz Funeral Homes Inc., Lower Burrell, 3124 Leechburg Road, Lower Burrell
His funeral will be held Wednesday at Mount St. Peter Roman Catholic Church in New Kensington.
Wednesday, Nov. 22, 10 a.m.
Mount St. Peter Roman Catholic Church, 100 Freeport Road, New Kensington
Read Brian Shaw's full obituary HERE.
New Kensington-Arnold School District announced Monday it will close school for Shaw's funeral on Wednesday.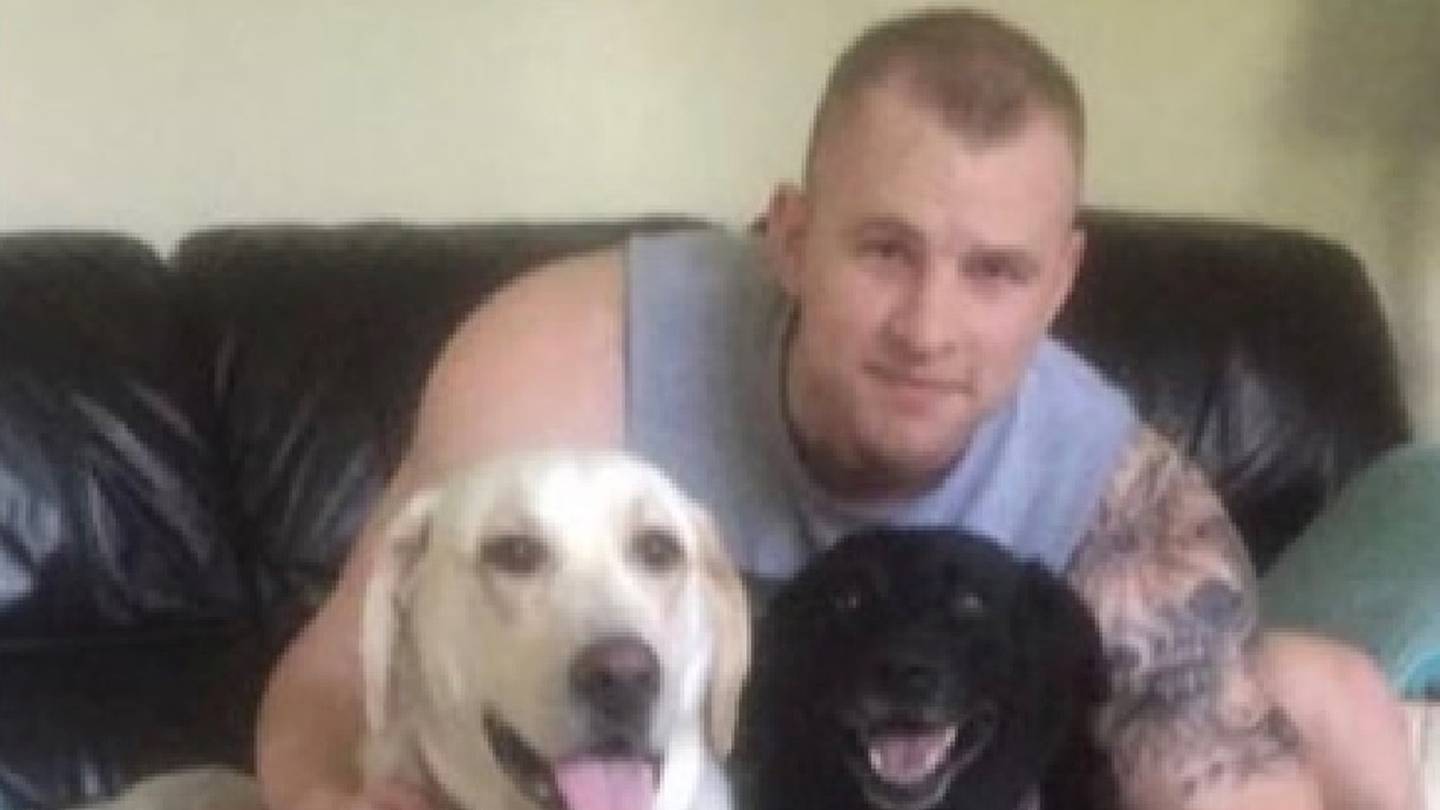 A memorial fund has been set up for Officer Brian Shaw. You can donate by going to any First National Bank or sending a check to:
First National Bank
c/o Officer Brian Shaw Memorial Fun
110 Burrell Plaza
Lower Burrell, PA 15068
RELATED STORIES:
Cox Media Group