PITTSBURGH — Three officers have been released from the hospital following the deadly synagogue shooting in Squirrel Hill.
If you want to receive BREAKING ALERTS, please download our WPXI News App.  You can also follow WPXI on Facebook and Twitter. 
All four law enforcement officers who were wounded in the shooting Saturday at Tree of Hope synagogue in Squirrel Hill have been identified, and three have been release from hospitals as of Thursday afternoon.
Timothy Matson is one of the Pittsburgh police SWAT officers who was hurt during the active shooter situation. Sources told Channel 11 Matson was shot seven times and his helmet may have saved his life.
His brother and a fellow officer started a GoFundMe page to help pay for his medical bills and any other expenses during his recovery. More than $35,000 has already been raised.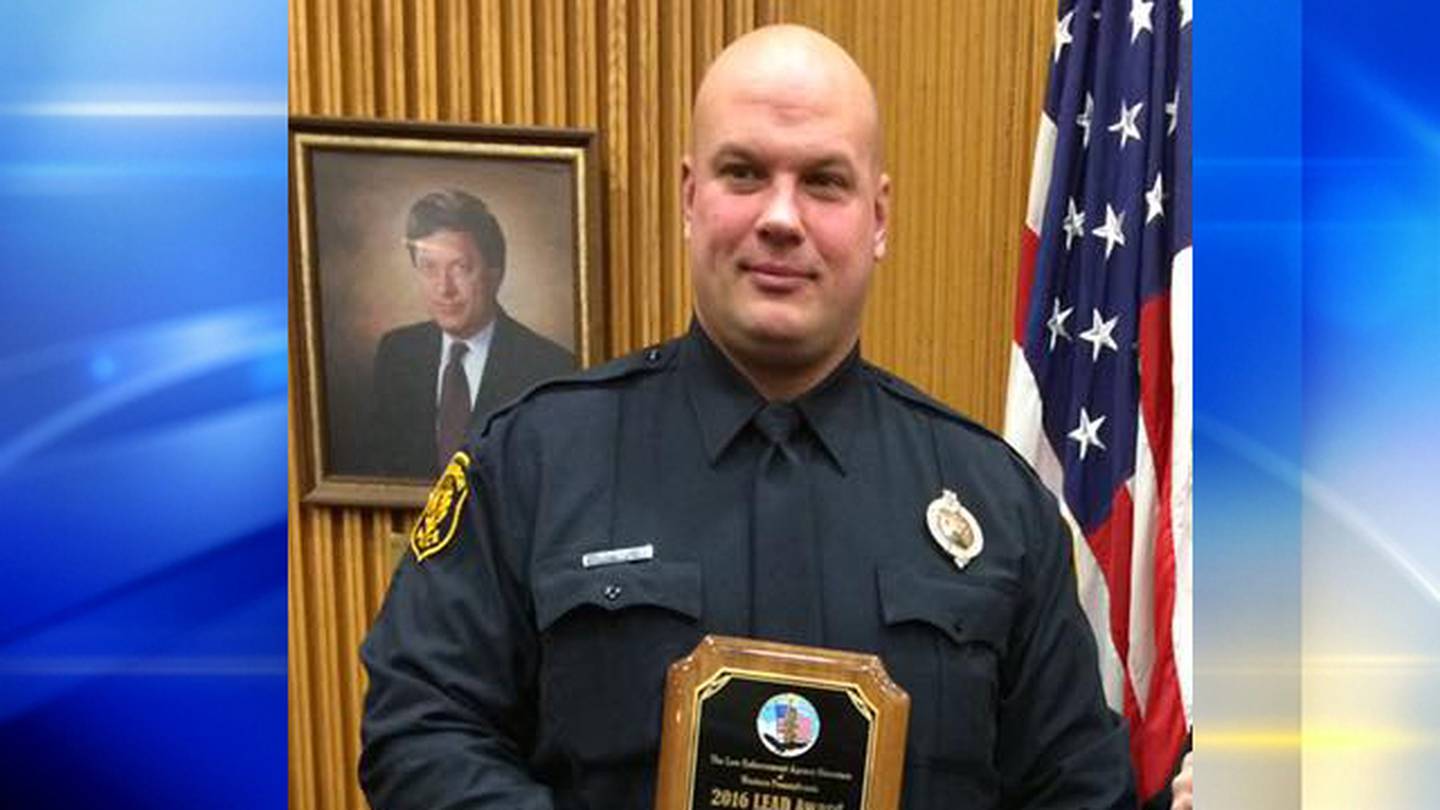 "I still want to praise the officers for what they did," Pittsburgh Police Chief Scott Schubert said during a news conference Sunday morning. "They ran into danger. They ran into gunfire to help others. Some of that is training, some of that is experience but it's their inner core that wants them to help others, that wants to save lives and they did that yesterday."
Matson remains hospitalized.
Daniel Mead was one of the first officers to arrive on the scene. He was treated for a gunshot wound and is now recovering at home.
"When he went out, the shooter was there aiming gun at him. Blew through the glass and all he heard was 'pop, pop, pop' and he was hit," his sister Diane Mead told Channel 11.
After Mead was shot, the alleged gunman took off back inside the synagogue, buying time for the SWAT team that was already on its way to the scene.
Family members said President Donald Trump's visit to the hospital where the officers were recovering was a powerful moment.
"There was healing going in the room, validation, of someone putting their life on the line and  for a leader to come in and talk to them one on one... what it did for those men and their families was amazing," Diane Mead said.
Two other officers, Anothony Burke and Michael Smidga, have been treated for their injuries and released from the hospital.
The injured officers have all requested their privacy and Channel 11 is respecting that request.
WOUNDED OFFICER ASSISTANCE: 
The Federal Order of Police has set up a fund at the Pittsburgh Police Credit Union to help the officers who were injured in the synagogue shooting. It's called the Injured Officers' Fund.
The fund was established in order to provide a safe place for people to donate to the officers and ensure they were not getting scammed.
Here's the location of the Pittsburgh Police Credit Union:
1338 Chartiers Ave., Pittsburgh, PA 15220
In addition, the Fraternal Order of Police is selling shirts as a fundraiser to help the injured officers fund. You can find more information here.
RELATED:
Cox Media Group