14 December, 2022
Local Steals & Deals: The best last-minute gift is a Local Steals and Deals Gift Card!
Local Steals & Deals is your one-stop shop for real deals and real exclusives on amazing brands. Check out our hosts below, sharing some of our best sellers. Available for a limited time only–while supplies last!
To access these great savings:
Use the links provided below.
All the offers below are only available while supplies last.
This last-minute gift will arrive in time!
Yes, it's late for holiday shopping. But, if you're still looking for a gift that everyone will love (and will arrive on time), we've got one that will do the trick. A Local Steals and Deals gift card makes the perfect last-minute present and will ensure you don't end up empty-handed. The best part? You decide how much you'd like to spend, from $25 to $200. Gifts are delivered by email. Want to make it extra special? Print it out and place it in a thoughtful card or gift box. They'll be glad to choose exactly what they want!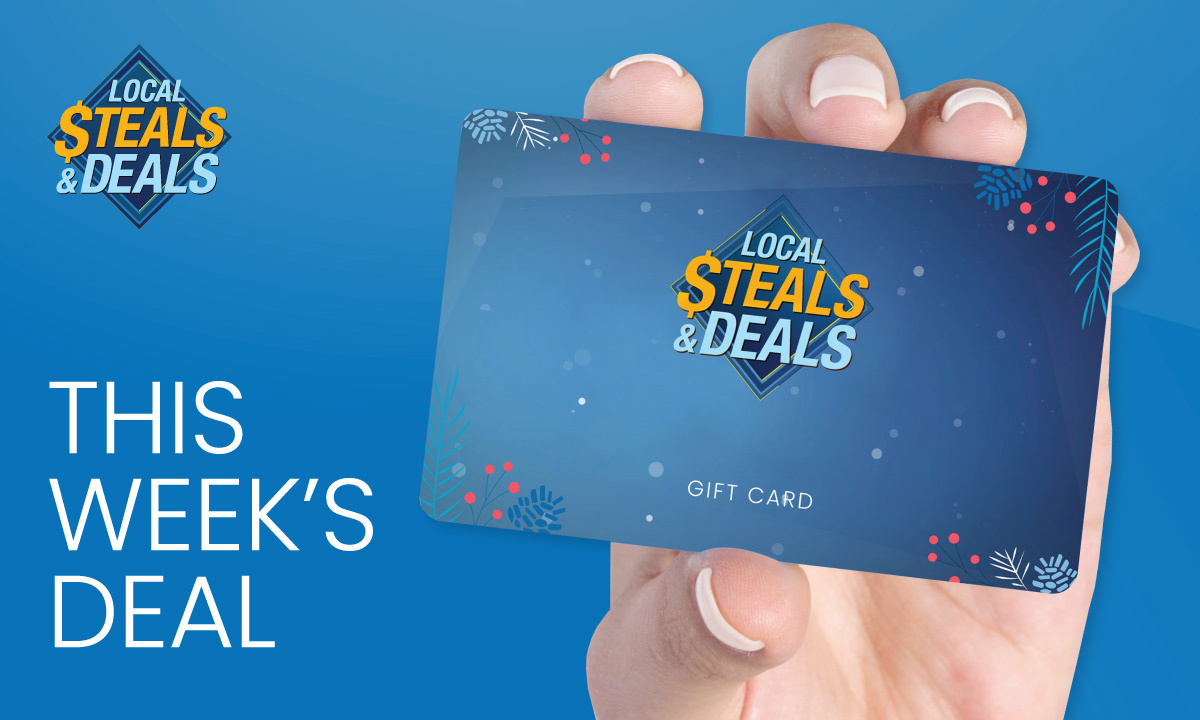 Local Steals and Deals Gift Card
Deal: $25-$200
(While supplies last)