Steelers linebacker Ryan Shazier returned to Pittsburgh Wednesday and continued to receive medical attention at a UPMC facility.
Shazier had spinal stabilization surgery Wednesday night, according to a joint statement from UPMC Neurosurgeons and Pittsburgh Steelers Team Physicians.
Channel 11's Chase Williams spoke with a neurosurgeon who consults with the NFL Players Association and heads up the UCONN Neurosport Program about Shazier.
Dr. Antony Alezzi said Shazier's season is certainly done and said, " How much damage was done to the nervous system? That's going to be the determining factor if he ever plays football again."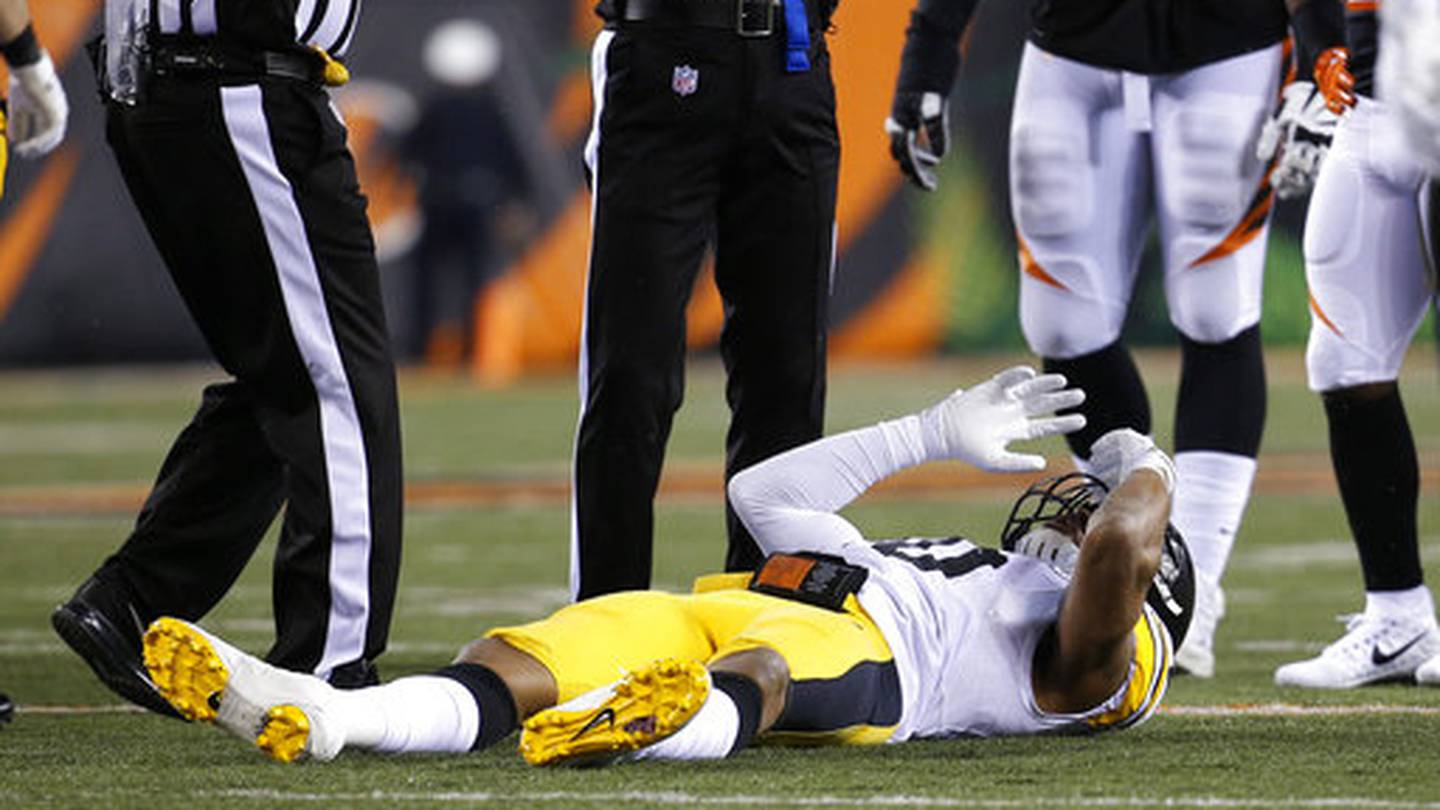 The surgery Wednesday night was performed by UPMC Doctors Joseph Maroon and David Okonkwo, and it was Dr. Okonkwo who was on the field with Shazier and stayed with him in Cincinnati.
He was carted off the field in Monday's night game and was taken to the University of Cincinnati Medical Center.
Shazier went in to make a tackle, striking Cincinnati receiver Josh Malone with the crown of his helmet and immediately appeared to go limp as he fell to the ground face-down.
He reached around to his lower back as he rolled over.
TRENDING NOW:
Steelers Defensive Coordinator Keith Butler on Ryan Shazier: "All I am is hopeful that he gets well. I'm not worried about him playing for us again. I'm more worried about him...The football stuff is secondary. His life is a lot more important to me than football." #Steelers

— Chase Williams WPXI (@chasepwilliams) December 7, 2017
UPMC neurosurgeons recommend spinal stabilization when the movement of a damaged spinal disc causes pain or if a condition such as spondylolisthesis allows the spine to become unstable, according to their website.
When the spine is unstable, excessive motion can cause the nerves adjacent to the spinal column to be pinched, leading to leg pain, numbness, and weakness.
By stabilizing the spinal column, abnormal motion of the spinal segments is limited.
Shazier's father Vernon has been tweeting and showing support for his son.
Thou I walk through the valley of the shadow of death, I will fear no evil: for thou art with me; thy rod and thy staff they comfort me. pic.twitter.com/LwVDVbA6kO

— Vernon J. Shazier (@VernonShazier) December 7, 2017
Keep praying for my boy. God's going to give him a great testimony.

— Vernon J. Shazier (@VernonShazier) December 7, 2017
On Tuesday night, Shazier thanked everyone for their prayers and support.
Thank you for the prayers. Your support is uplifting to me and my family. #SHALIEVE

— Ryan Shazier (@RyanShazier) December 5, 2017
For the Steelers, it's not about Shazier returning to the football field, it's about Shazier's life.
"You never went to see one of your brothers get hurt, especially seriously. To not be able to move and to have to be carted off," Le'Veon Bell said.
"It's the sport we play," said quarterback Ben Roethlisberger on a weekly radio show Tuesday morning. "People get all over me for saying you have to contemplate every year on if you want to keep going. Plays like this make you really evaluate things. That's why I say it's the smart thing to do."
Roethlisberger also said he hopes his son chooses to play golf, but if he chooses football, that's OK too.
Lets come together and say a prayer for Shazier. Hope he is okay

— andrew mccutchen (@TheCUTCH22) December 5, 2017
Coach Mike Tomlin called it "painful" to leave Ryan Shazier at the University of Cincinnati Medical Center.
Even the Baltimore Ravens showed their support.
Cox Media Group