PITTSBURGH — We know that the coronavirus pandemic is an overwhelming and stressful time for everybody, so we're going to put together some positive things that are happening within our community to help those in need.
Have questions about the spread of the coronavirus? We have an entire section dedicated to coverage of the outbreak. CLICK HERE for more.
It's apparent that during hard times, the Pittsburgh region always comes together to help one another.
Indiana County first responders show their thanks
First responders in Indiana County took a few moments to thank the workers at Indiana Regional Medical Center for all that they do.
In a Facebook post the Indiana Fire Association said, "We literally COULD. NOT. do it without each and every one of you, thank you from the bottom of our hearts."
With humble and grateful hearts, Your Indiana County First Responders took a few moments to thank the staff at Indiana Regional Medical Center for their continued professionalism and dedication to Indiana County. We literally COULD. NOT. do it without each and every one of you, thank you from the bottom of our hearts ❤️💙💚 Indiana Regional Medical CenterBlack Lick Volunteer Fire CompanyCoral-Graceton Volunteer Fire CompanyHomer City Fire Department (Official)Marion Center Volunteer Fire DepartmentCreekside Vol. Fire CompanyCherryhill Township Fire / RescueCitizens' Ambulance ServiceIndiana University of PennsylvaniaPennsylvania State PoliceBorough of Indiana Blairsville Volunteer Fire Department

Posted by Indiana Fire Association on Sunday, April 12, 2020
Doc Emrick with a powerful Easter message of hope
World-renowned hockey broadcaster Doc Emrick, known for calling all of those NHL rivalry games and Stanley Cup Finals shared a message of hope and strength on this Easter holiday. If you have a few moments, you will not regret watching this.
It's a message thanking you, thanking me, praising those health care workers and honoring those who have passed during this coronavirus pandemic.
One day, we will all be together again.

And when that day comes, our gratitude for those who helped get us there will overflow.

That, truly, is Doc Emrick's dream. ❤️ pic.twitter.com/Y7r5cGxBWP

— NBC Sports (@NBCSports) April 12, 2020
Easter Bunny on horseback
Whiskey Acres Sanctuary, a nonprofit horse sanctuary in Indiana County, hosted the Easter Bunny who took to horseback to visit some nearby children during Easter weekend.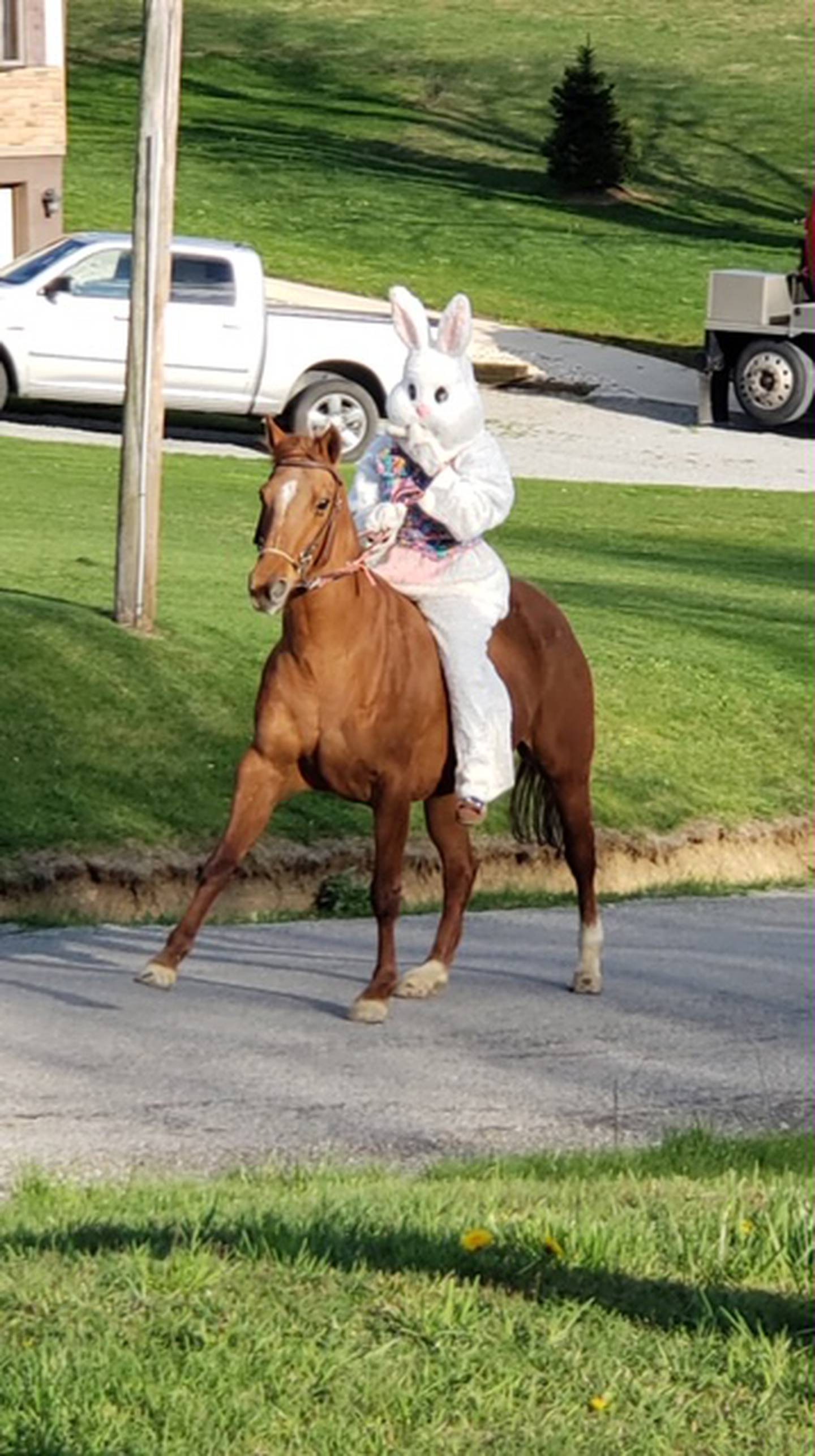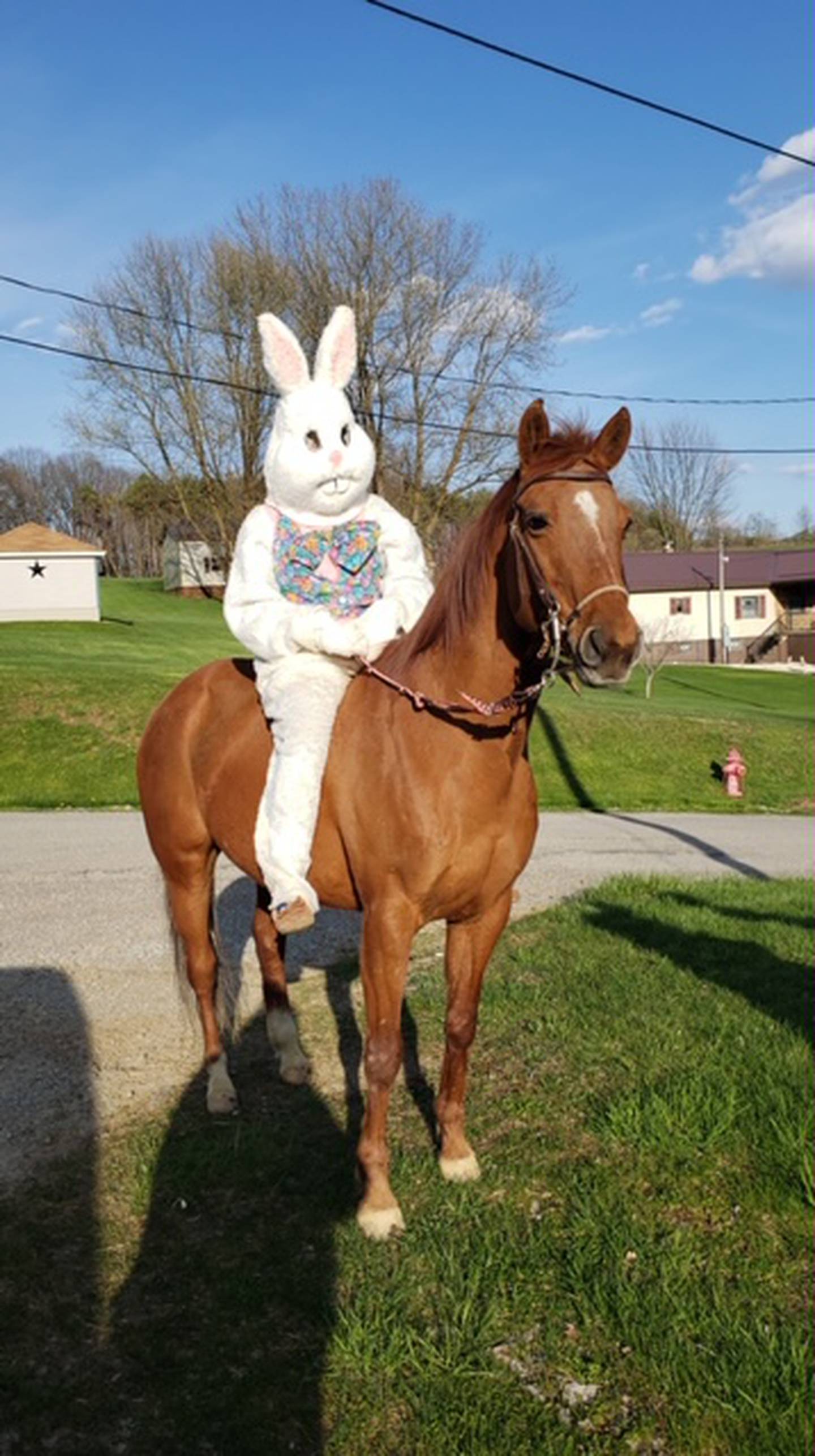 Easter Bunny making visits to kids in Peters Township
Following the trip on horseback, the Easter Bunny is making visits to kids and families in Peters Township during the holiday.
Drive in Easter church service
A local church decided to go a step further and hosted a drive in Easter worship service while keeping everyone safe and healthy.
© 2020 Cox Media Group