PITTSBURGH — We know that the coronavirus pandemic is an overwhelming and stressful time for everybody, so we're going to put together some positive things that are happening within our community to help those in need.
Have questions about the spread of the coronavirus? We have an entire section dedicated to coverage of the outbreak. CLICK HERE for more.
It's apparent that during hard times, the Pittsburgh region always comes together to help one another.
Steelers legend Troy Polamalu donates hundreds of gift cards to Westmoreland Co. workers
More than 400 furloughed workers are getting a free meal, courtesy of Troy Polamalu.
The Steelers legend and soon-to-be Hall of Fame inductee donated hundreds of gift cards to government workers in Westmoreland County.
The Polamalu family told our partners at TribLIVE.com, they felt like they needed to help the community with a strong connection to the Steelers.
The cards will be mailed out this week.
Local school district supporting first responders by printing 3D face shields
The Blairsville-Saltsburg School District is supporting first responders during the COVID-19 pandemic.
The mission is the idea of elementary teacher Linzie Strong.Working with a guidance counselor from the district, Strong used 3D printers to print face shields.
The goal is to make 78 face shields for the area's fire departments.
Local kids work to create virtual show to stream on social media
The Fantastix Show Choir, made up of local kids from all over Pittsburgh, is working to create a virtual USO-type show.
All of the songs and musical numbers were filmed in the individual kids' homes. They kids also talk about their experiences in quarantine and positives that have come with being at home.
The show will stream on social media at a later date.
Uniontown's Little Miss Italy donates supplies to local animal shelter
Uniontown's Little Miss Italy and Mid-Mon Valley Pre-Teen winner, Sydney Coleman used a portion of her winnings from a photo contest to help out animals at a local animal shelter.
Coleman purchased and donated essential supplies to Fayette Friends of Animals.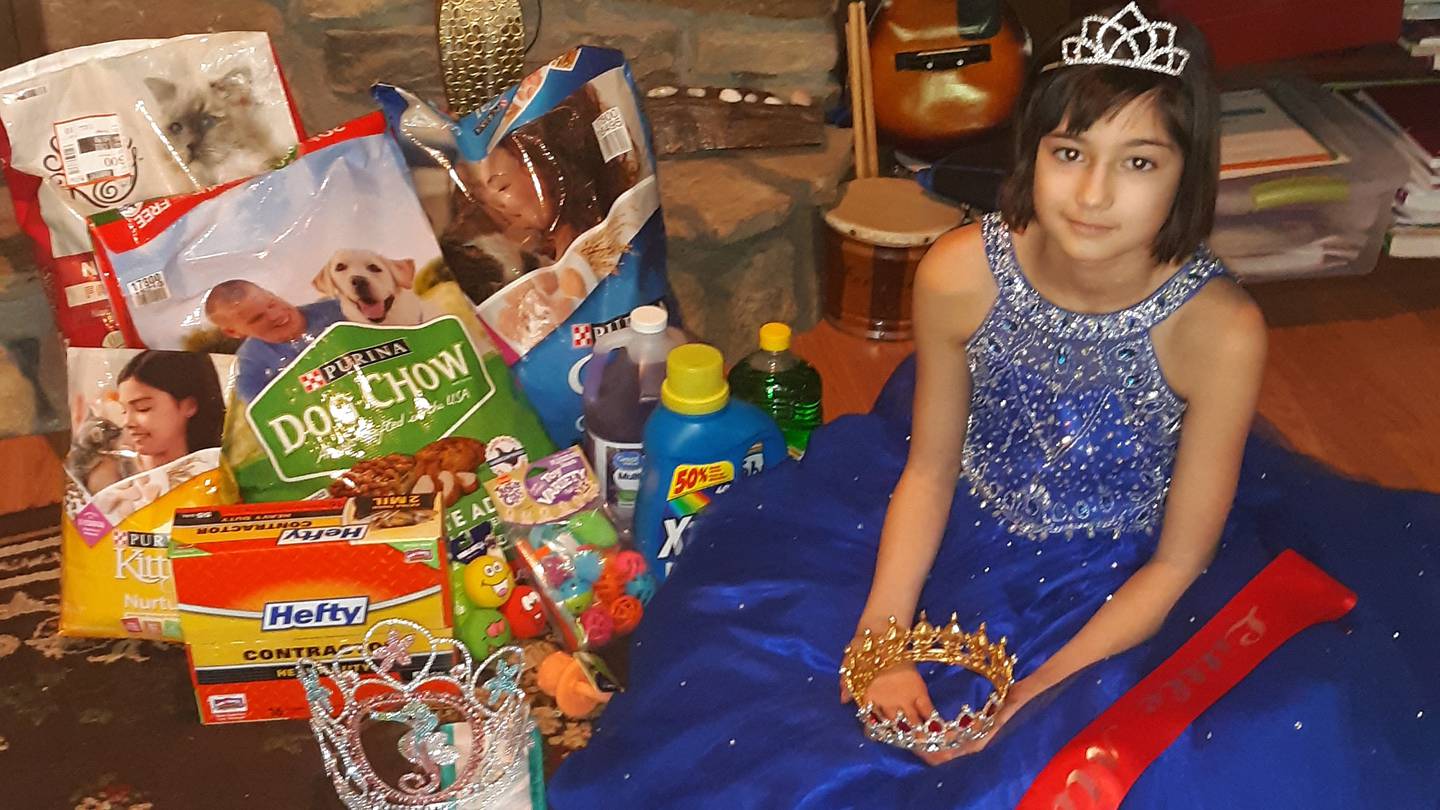 12,000 masks donated to Pa. healthcare workers
Pa. Health and Wellness is sending the KN95 masks to people working in skilled nursing facilities across the state.
"PA Health & Wellness is pleased to supply Pennsylvania healthcare workers with PPE at such a crucial time," said Justin Davis, PA Health & Wellness CEO and Plan President. "Nursing facility and home care workers are on the front lines against this virus. We want to ensure that the critical work of our partners to protect the safety and health of our participants — as well as their own — can continue throughout this unprecedented crisis."
The masks will go to the nursing homes that have the most critical need.
© 2020 Cox Media Group