KENNEDY TOWNSHIP, Pa. — A mother of six was shot and killed late Saturday night outside a bowling alley in Kennedy Township, police said.
Gunshots were fired about 10:30 p.m. after an argument that started inside Kennedy Lanes on Pine Hollow Road continued in the parking lot.
Deprincess Perkins, 35, and Antwan Harris were both shot, police said. Perkins, who was shot in her stomach, died at a hospital. Harris was also taken to a hospital with gunshot wounds to both of his legs.
Perkins' oldest daughter, Ania, said her mother was always there for her.
"She was just that person you could call on when you didn't have it. She'd make sure you had it. Anything you needed, she'd get it for you," she said.
Malik Smith, 19, was arrested for the shooting. He is charged with homicide, aggravated assault and carrying a firearm without a license.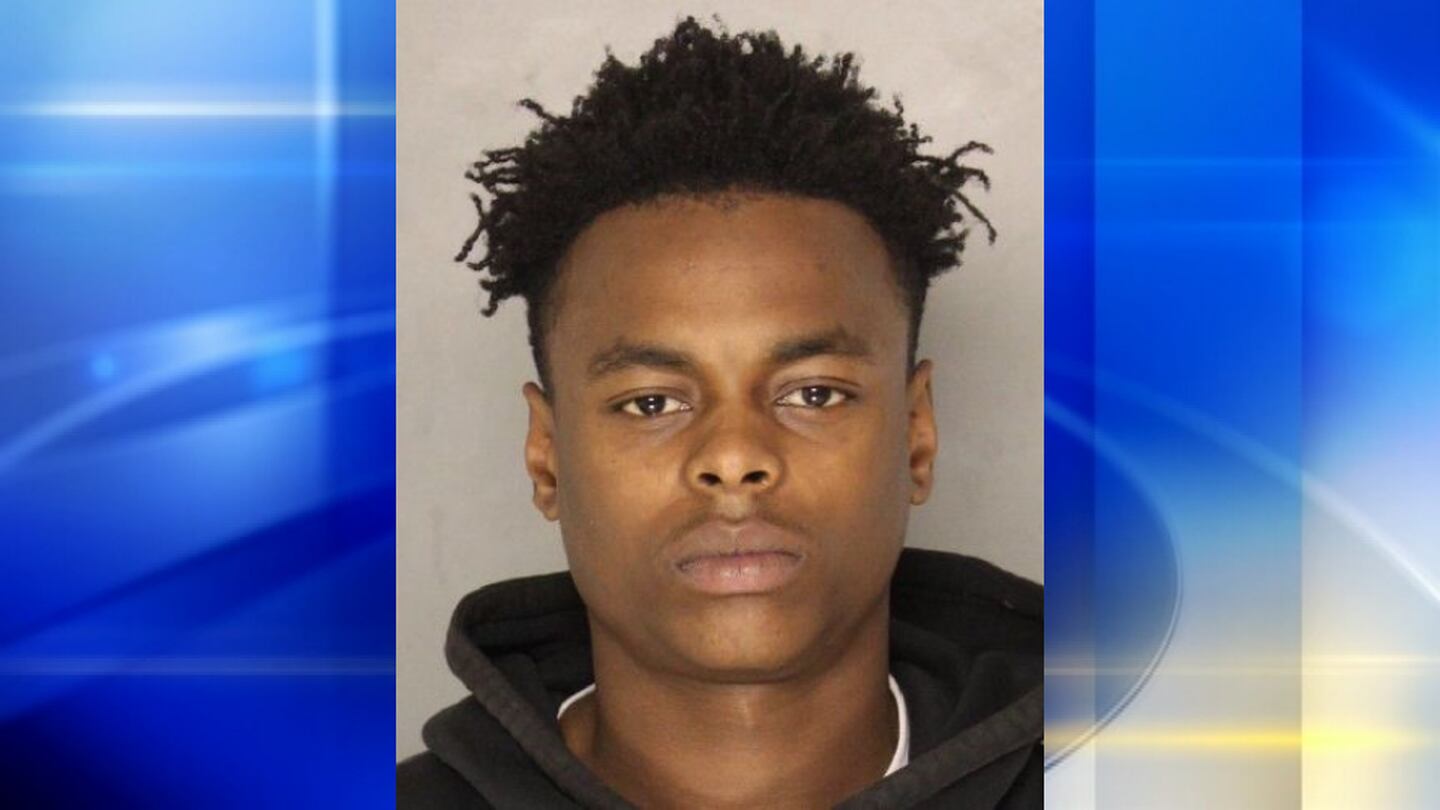 Detectives found numerous bullet holes in the passenger side of a car. At least 14 spent shell casings were found in the parking lot and in the car. A handgun was also found in the area, police said.
Harris told detectives at the hospital that he was inside the bowling alley with Perkins when she said she forgot her wallet in her car. They walked out of the bowling alley to her car and heard gunshots but were not sure where they were coming from. Harris said they both tried to take cover on the driver's side of the car.
Security camera video showed Harris walk into the bowling alley and talk in the direction of lanes 1 and 2 before heading to the other side of the building.
Smith told investigators after his arrest that he was bowling in lane 1 and, at some point, went outside to get his phone out of a car. He said he heard gunshots and took off running. He said inside the bowling alley, someone pulled a silver-looking gun on him and that was when he and his friends decided to leave.
Smith's story was contradicted by the security camera footage, according to court papers. Smith then told investigators that Harris had stolen his mother's gun several months ago. He said Harris said something about the stolen gun when he walked into the bowling alley. Investigators said Smith then told them that he went out to the parking lot, heard shooting, returned fire and got behind a car to fire additional shots.
A GoFundMe has been created to help Perkins' family with expenses (CLICK HERE).
©2021 Cox Media Group