PITTSBURGH — We know that the coronavirus pandemic is an overwhelming and stressful time for everybody, so we're going to put together some positive things that are happening within our community to help those in need.
Have questions about the spread of the coronavirus? We have an entire section dedicated to coverage of the outbreak. CLICK HERE for more.
It's apparent that during hard times, the Pittsburgh region always comes together to help one another.
Seneca Valley teachers parade through neighborhoods to support students
Teachers from Seneca Valley School District elementary and middle schools will parade through several neighborhoods Monday morning to show their support for students.
First responders from Cranberry Township and Seven Fields will join teachers from Haine Elementary, Rowan Elementary and Haine Middle School starting at 10:45 a.m.
Their goal is to visit every neighborhood and as many streets as possible. Students and families will be able to watch from their porches, and see the teachers' uplifting messages as they drive by.
Sheetz to thank first responders, health care workers with free coffee
Sheetz is giving away free coffee to workers on the frontlines of the coronavirus outbreak.
The company announced Monday it will offer free coffee to first responders and health care workers including hospital workers, police officers, firefighters and paramedics.
The offer runs through June 1.
We're proud to serve FREE coffee to frontline workers, now through June 1st. See link for details. https://bit.ly/3aBInyM

Posted by Sheetz on Saturday, April 25, 2020
Pittsburgh Pirates donating $30,000 to help feed local families in need
The Pittsburgh Pirates are stepping up to the plate to help the community.
Pirates Charities and pitcher Trevor Williams have teamed up to help the Greater Pittsburgh Community Food Bank through the Home Plate Project.
They'll be donating $30,000 to fund a drive-up food distribution Monday. It's happening from noon to 3 p.m. at the food bank's Duquesne location.
The donation will provide up to 1,000 meals for families in need.
West Shore Home looking to install free showers for healthcare workers
West Shore Home announced they will be installing free showers or baths for five healthcare workers or first responders. The company wants to thank those five lucky people for their bravery and service during the coronavirus pandemic.
CLICK HERE if you'd like to nominate someone for this program
Moon Township honors seniors on lacrosse team with drive-by parade
It was noisy in some neighborhoods as people honked and drove by with their cars that were painted with well-wishes for members of the team who had their season cut short.
Celebrating woman's 100th birthday with a party
The team at Rose Community Management, which operates Connellsville Towers, contacted family, friends, neighbors and community leaders to celebrate Mary Frazier's 100th birthday. Local fire and police departments also joined in as a parade of vehicles turned on sirens and cheered wishing her a happy birthday. Over 250 birthday cards for Frazier were also delivered.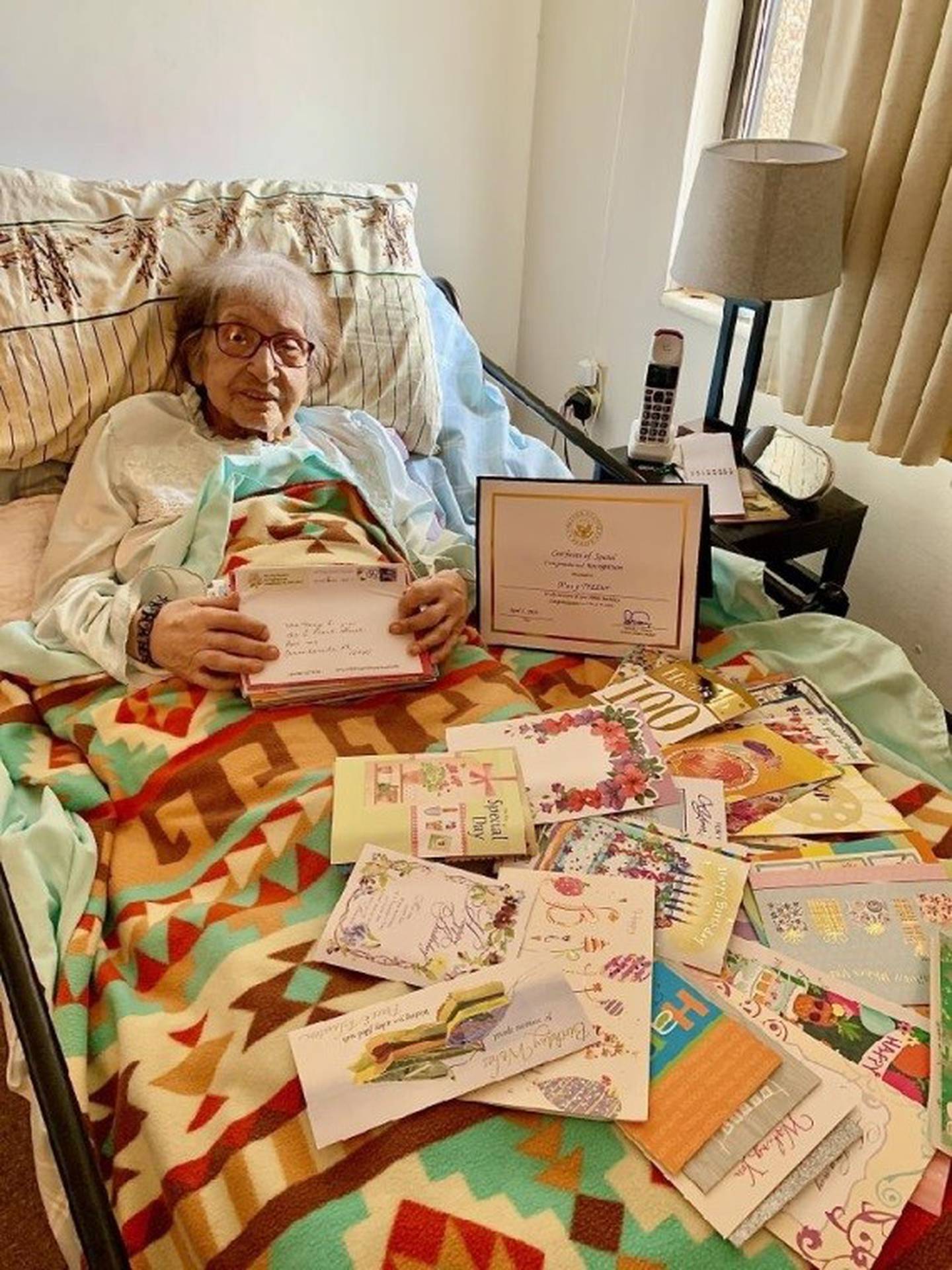 Students at Midland Elementary Middle School thank essential workers
Students at Midland Elementary Middle School created dozens of cards to say thank you people working to keep everyone safe during the coronavirus pandemic.
CLICK HERE TO SEE THE CUTE CARDS
© 2020 Cox Media Group