PITTSBURGH — We know that the coronavirus pandemic is an overwhelming and stressful time for everybody, so we're going to put together some positive things that are happening within our community to help those in need.
Have questions about the spread of the coronavirus? We have an entire section dedicated to coverage of the outbreak. CLICK HERE for more.
It's apparent that during hard times, the Pittsburgh region always comes together to help one another.
Neighbors Helping Neighbors Program in Peters Township
The Peters Township Fire Department is helping people at high risk of contracting COVID-19 by partnering with the McMurray Rotary Club and Meals on Wheels.
The Neighbors Helping Neighbors Program is designed to help community members at high risk, including senior citizens and people with preexisting illnesses, have what they need to allow them to stay home.
People are able to safely connect with a volunteer who has undergone a background check by the Peters Township Police Department, officials said.
"The program is managed by the Peters Township Fire Department's Emergency Management team, with the physical shopping or prescription pick-ups by McMurray Rotary volunteers. The Rotary club will also handle billing for the items obtained for the resident. If a resident is requesting non-perishable goods, or is not able to afford a shopping bill, Meals on Wheels will provide food donations for the resident," a news release said.
Volunteers will follow strict guidelines, including no-contact drop-offs, officials said.
If you know someone who could benefit from the program, fill out the Neighbors Helping Neighbors form at www.PetersTownship.com or call the Emergency Operations Center at 724-942-5044.
RELATED: While there may not be hockey, Penguins say we're all still working together with new video
DICK'S Sporting Goods Donates Supplies to Support AHN COVID-19 Pandemic Response
Pittsburgh-based Dick's Sporting Goods is helping health care providers at Allegheny Health Network by donating cots and blankets.
The company also donated fanny packs to caregivers to carry essential personal protective equipment like masks, gloves and hand sanitizer.
"DICK'S Sporting Goods believes in giving back to our communities throughout the country and here in our hometown of Pittsburgh," said Colleen Wilson, DICK'S Sporting Goods Manager of Corporate Relations. "Now, more than ever, we felt it was important to support our local hospitals."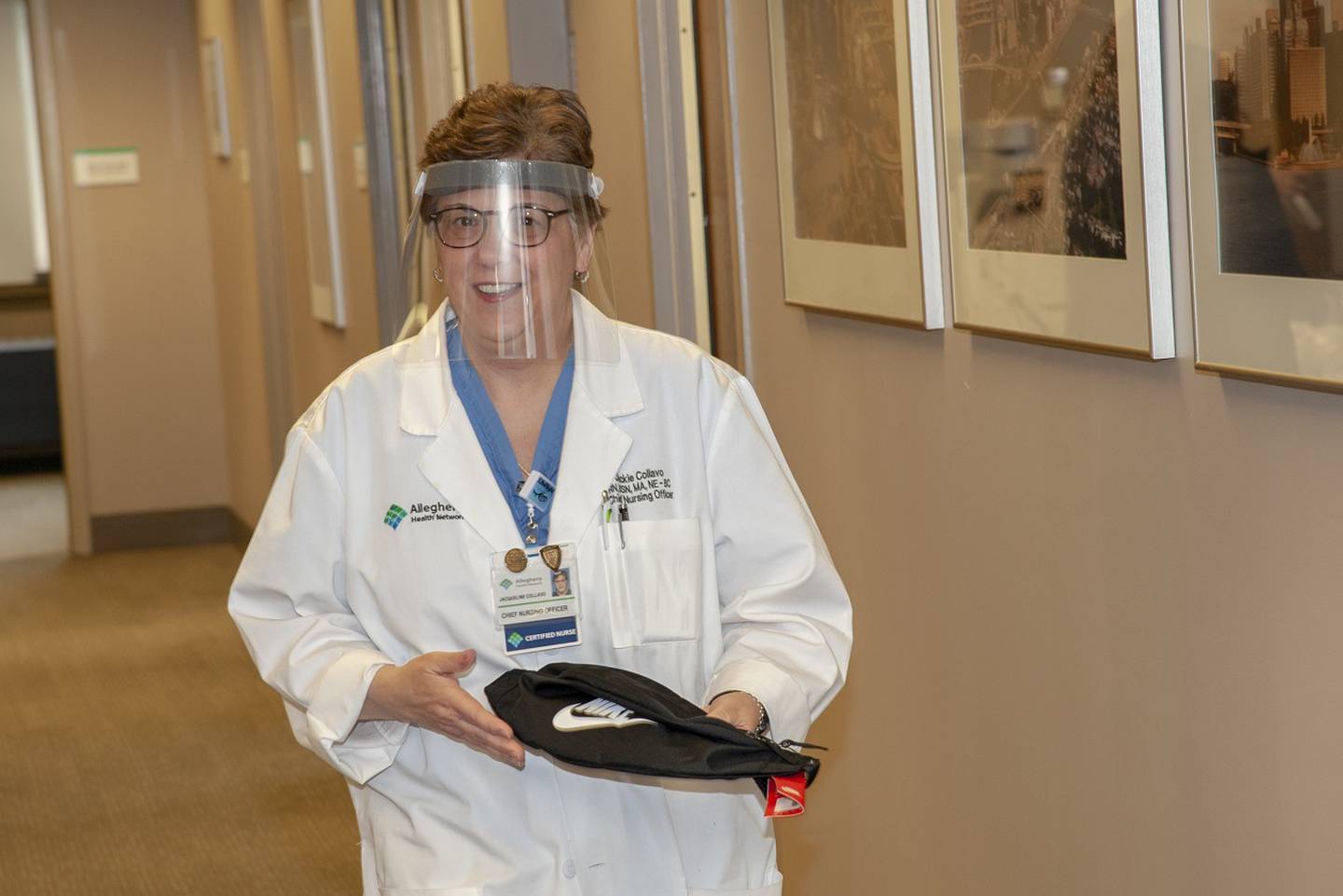 Clearview Federal Credit Union supports frontline healthcare workers with meals, donates to food charities
The Clearview Federal Credit Union is helping frontline healthcare workers during the COVID-19 pandemic through meal donations purchased through local restaurants.
Clearview FCU has also donated $1,000 to Off Their Plate, an organization that sends 10 nutritious meals to healthcare workers in the Pittsburgh Area for each $100 donated.
North Hills Community Outreach to distribute food
The North Hills Community Outreach will be distributing food to those in need who live in the 15202 zip code. Those in need are encouraged to attend. Donations are being accepted Monday, Wednesday and Friday from 10 a.m. to 2 p.m. Urgently needed items include plastic, paper and reusable bags, granola bars, crackers, fruit juice, canned fruit, canned vegetables, pasta sauce, rice, instant potatoes and oatmeal among other things.
© 2020 Cox Media Group